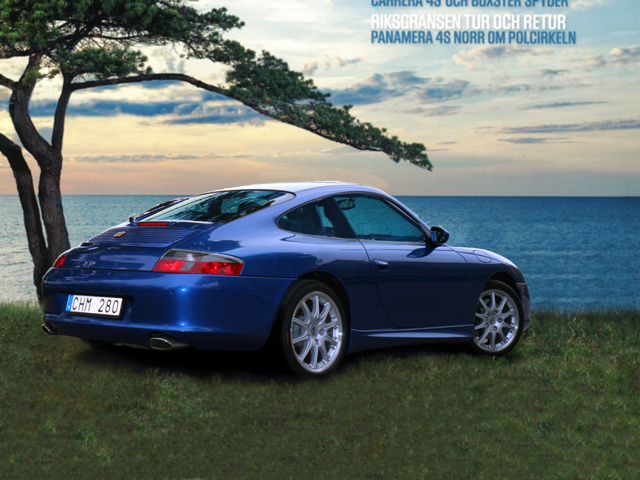 Årets modefärg 2011 - Cobalt Blau Metallic (L3C8), viken ej skall förväxlas med den mörkare standardfärgen Lapis Blau Metallic, då det är en s.k. "Sonderfarbe" (00501) som i sin tur innebär att bilen tillsammans med GT3:ans originalmonterade sidotrösklar (X76) är "Hergestellt für das Exklusive Programm" (09991). Se "Fahrzeugdaten" till höger (för fullständig utrustnngslista se länk nedan).
The fashionable colour of 2011- Cobalt Blau Metallic (L3C8), not to be mistaken for the the darker standard colour Lapis Blau Metallic, as this is a so-called "Sonderfarbe" (00501) which in its turn means that the car along with the GT3 original mounted side sills (X76) is "Hergestellt für das Exklusive Programm" (09991). See "Fahrzeugdaten" to the right (for the full option list see link below).

Vid hemkomst efter inköpet i Tyskland (München) gjordes en fullständig kontroll av bilen hos Porsche Center i Hanninge (K3) där man, liksom jag, konstaterade ett helt igenom perfekt och oskadat skick, förutom slitna däck. Bilen har nu helt nya däck runtom. Bromsskivorna och backar är även de i näst intill nyskick. Samtidigt med kontrollen hos K3 gjordes även årsservice och bromsvästkebyte.
Directly after the purchase in Germany (Munich) a complete control of the car was made at the Porsche Centre (K3) in Hanninge, which stated an entirely perfect and intact condition, apart from worn tyres. The car has now completely new tires. Brake discs are also in virtually mint condition. An annual service and brake fluid exchange was performed at the same time as the control at K3.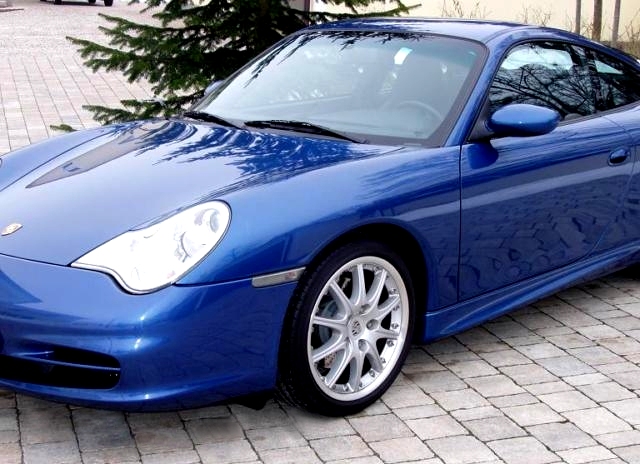 Original från fabrik satt Turbons fälgar monterade (415). Dessa blev av föregående ägare utbytta mot de betydligt snyggare, mer matchande och inte minst dyrare GT3-splittfälgarna (XRL).
Original from factory the car had Turbo wheels mounted (415). These were by the previous owner swapped against the much better looking, better matching and not the least, more expensive GT3 split wheels (XRL).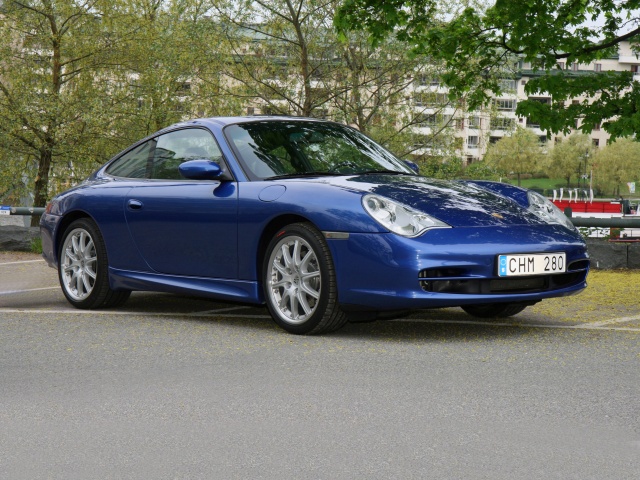 Bilen är, trots 8000 mil på mätaren, såväl maskinellt, intriört som lackmässigt i "mintkondition". Turbons "Bi-Xenon-Scheinwerfer" (P74) med "Scheinwerfer Reinungsanlage" (288).
The car is, with 80000 km on the meter, both mechanically and lacquer wise in "mint condition". The Turbo "Bi-Xenon Scheinwerfer" (and 74) with "Scheinwerfer Reinungsanlage" (288).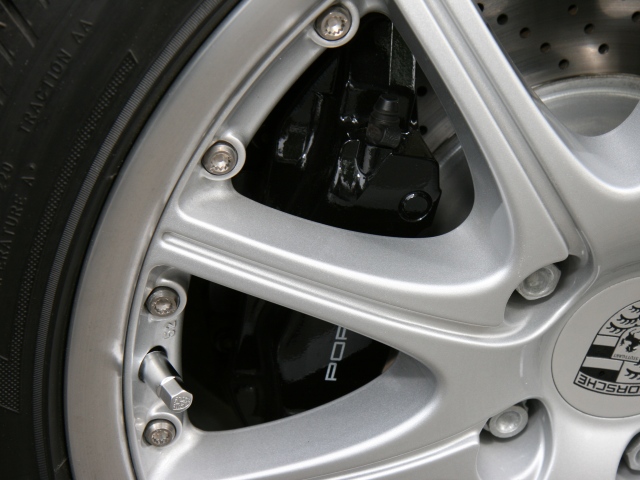 "Die Leistung wird vermittelt mit Pirelli-P-Zero-Reifen der Größe 285/30 ZR 18 auf 10 J × 18 großen zweiteiligen und im sogenannten "Sport-Design" ausgeführten 10-Speichen-Felgen mit verschraubtem Felgenkranz".
"The power is mediated through Pirelli-P-Zero-Tires, size 285/30 ZR 18 on 10 J × 18 two-part wheels in the so-called "Sport design" 10-spoke wheels with bolted wheel centre".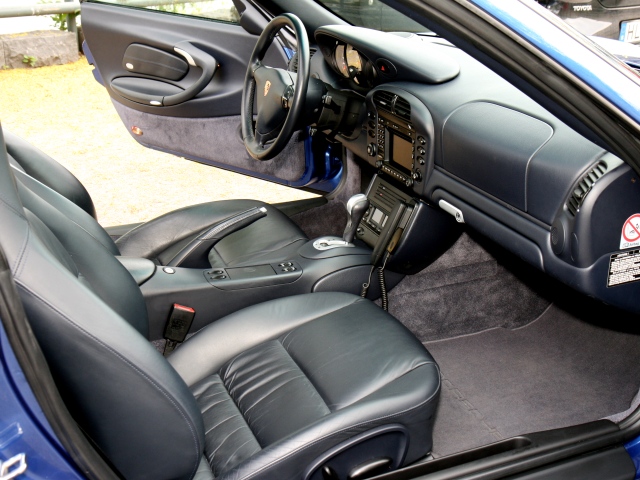 PCM (P16), stora 16:9 Navin PCM2 (670), inbyggd telefon med handsfree (666) och lur (668), Tiptronic S - "5-Gang-Automatik mit Betätigung am Lenkrad" (249). Original Tempomat (454) d v s farthållare. Grå-svart "Raffleder" (EW).
Självklart skall det vara automatlåda i en modern sportbil (finns det överhuvudtaget någon som köper en manuell idag?!)!
PCM (P16), the large 16: 9 Navi PCM2 (670), built-in phone with handsfree (666) and receiver (668), Tiptronic S-"5-Gang-Automation mit Betätigung am Lenkrad" (249). Original Tempomat (454) e g cruise control. Grey-black "Raffleder" (EW).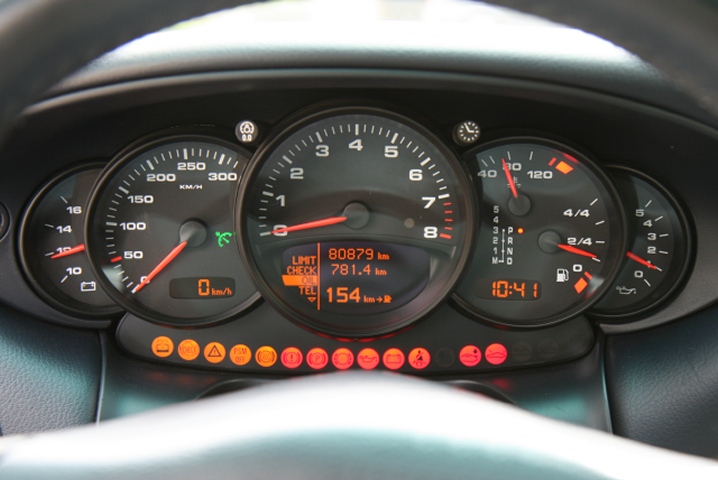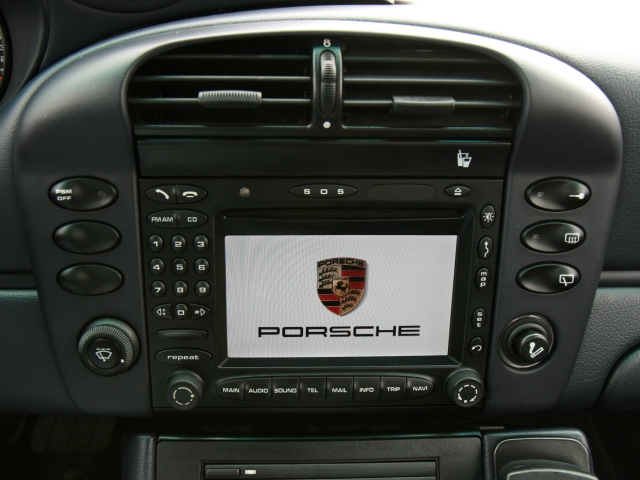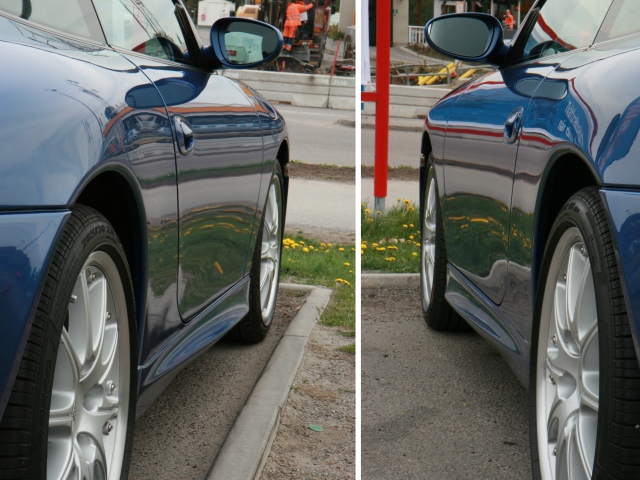 Tekniska data och prestanda
Cylindervolym:
Kompressionsförhållande:
Motoreffekt (EG-norm):
Vridmoment (EG-norm):
Acceleration 0-100 km/h:
Maxhastighet:
Bränsleförbrukning landsväg:
Bränsleförbrukning blandat:
Bränsleförbrukning stad:

3596 cm3
11,3:1
235kW (320 hk) vid 6800 v/min
370 Nm vid 4250 v/min
5,5 s
280 km/h
8,3 l/100 km
11,1 l/100 km
16,5 l/100 km
Lika fräscht här som ...
Just as fresh here as ...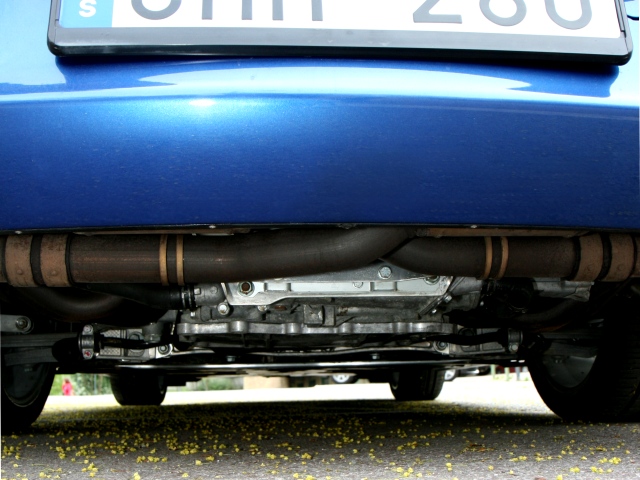 ... under bilen, vilket är typiskt för seriöst underhållna Tyska bilar, till skillnad mot många sverigekörda som gärna blir lite "käckiga" .
... under the car, which is typical of seriously treated German cars, unlike many "Swedish driven" who would become a little "smeary".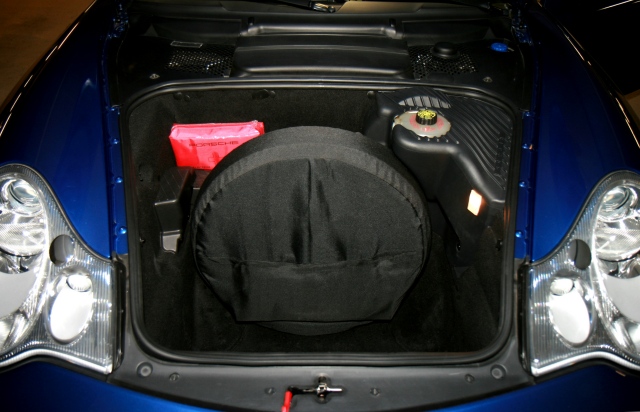 Allt oanvänt: Reservhjul, domkraft, verktyg (knuten till verktygspåsen troligtvis inte ens uppknuten) och original förbandslåda fortfarande inplastad.
Everything unused: spare wheel, jack, tools (the knot on the tool bag probably not even untied) and original first aid kit remains in the plastic foil.
Klassisk Profil!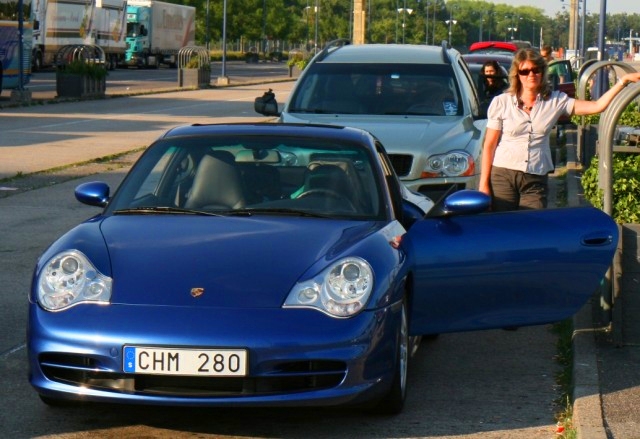 Syftet med inköpet av bilen var en "Road Trip" genom Europa 2010. Start i Rödby.
The purpose of purchase of the car was a "Road Trip" through Europe 2010. Start in Rödby, Denmark.
Downloads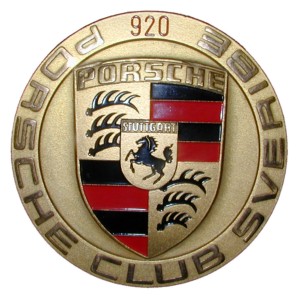 Medlem sedan 1983
Member since 1983
Naturligtvis finns alla nycklar och mer dokumentation än vad som visas här!
Of course are all the keys there and also more documentation than what appears here!